Today's Wordless Wednesday comes to us from Henry Hutton (@HuttenHenry) at Post Lely Center. Henry and Post Lely techs, Brad Bergsma and Matt Berlett, just finished installing two new Lely Astronaut A4 milking robots at Farfield Farms.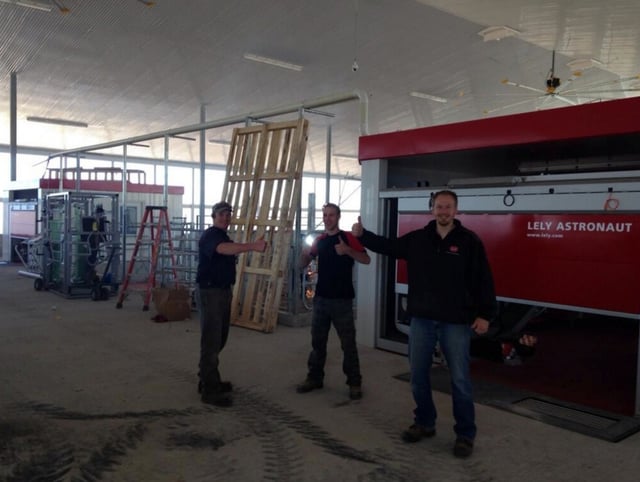 Do you have a photo that you would like to submit for Wordless Wednesday? Email us at LelyDairyLife@gmail.com.
Enjoy the rest of your week!