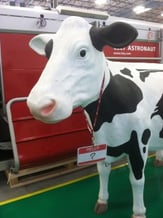 Earlier this month, we asked for your help to name the Lely cow on our Facebook page. We received more than 100 names to consider. We've reviewed them all and narrowed it down to the top three names.
Now we need you to cast your vote for your favorite name. Here's the link for our poll question.
Thanks for your help!