Our Lely Cow is in need of a name and in honor of June dairy month, Lely is asking for your help!
From now until June 15th, we will be accepting entries on the "Name the Lely Cow" contest post pinned at the top of our Facebook page. To participate, all you need to do is enter your favorite names in the comment section.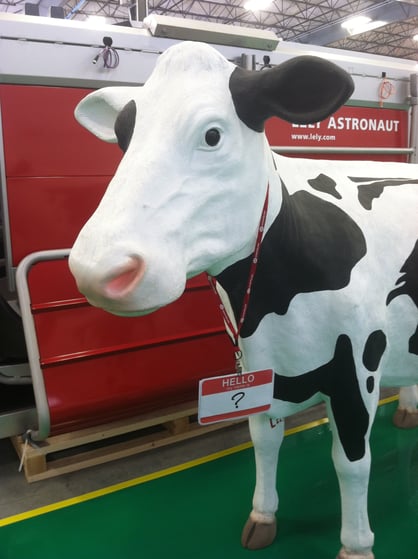 After June 15th, we'll select our favorite three names and let you select the winner.
If your name is selected, we'll send you a prize as a way of saying thanks. The two runner ups will also receive a prize. Get your names in early! If the same name is posted by multiple people, we will credit the individual that has the earliest time stamp.
Now that we have all the contest details out of the way, here are a few things you should know about our Lely Cow.
She's kind of the strong silent type.
She spends most of her time hanging out at Lely North America but also enjoys traveling to trade shows.
Her favorite color is red.
She enjoys getting dressed for special events and holidays.
Good luck and thanks for your help!
Lely North America