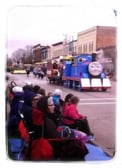 As many of you know Lely's North American headquarters is in Pella, Iowa, a wonderful community with a rich Dutch heritage. Every year, the community gathers to celebrate that heritage with its annual Pella Tulip Time Festival. The 79th annual event is being held now (May 1-3).
Tulip Time is filled with parades, costumes, flowers, street scrubbing, Dutch dancing, crafts, music and, of course, tulips. Every year, volunteers plant more than 380,000 tulip bulbs.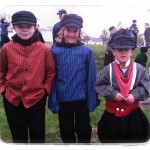 With that many tulips on display, it's no wonder Tulip Time attracts more than 150,000 visitors to the community. Many of the visitors also come to check out the food stands, which range from traditional Dutch treats to American choices, demonstrations of Dutch Letter making and wooden shoe carving.
The event is put on by the Pella Historical Society and requires more than 1,000 volunteers year round. We would like to thank all of those volunteers for their dedication and hard work! We are really proud to be part of the Pella community.
For a schedule of events and more about Pella Tulip Time, visit http://www.pellahistorical.org.