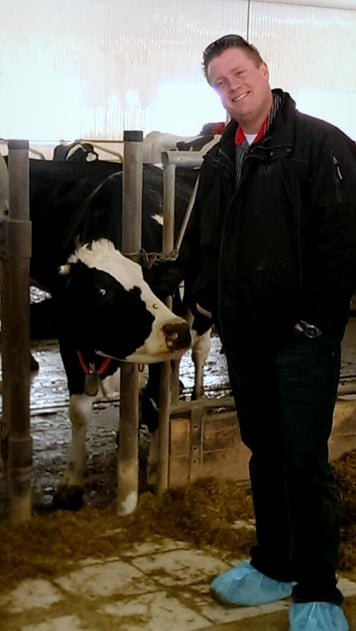 On this Wordless Wednesday we share a photo of Post Lely Center Sales Rep, Henry Hutten, "Living Life Lely" while out on a Lely VTM tour earlier today. Thank you to his colleague, Farm Management Support team member, Robyn Walsh for posting.
As posted by another Twitter user today, "Henry better watch out, that cow might get him dirty!" Nice boot covers, Henry!
Have a photo you would like to submit a photo for Wordless Wednesday? Email it to lelydairylife@gmail.com and you will see your photo on LelyLife.com.
If you're not familiar with this blogosphere phenomenon, About.com, describes Wordless Wednesday as, "a simple blog post featuring a photo which conveys a message that speaks for itself without using words."